Trends in Building Systems and Technologies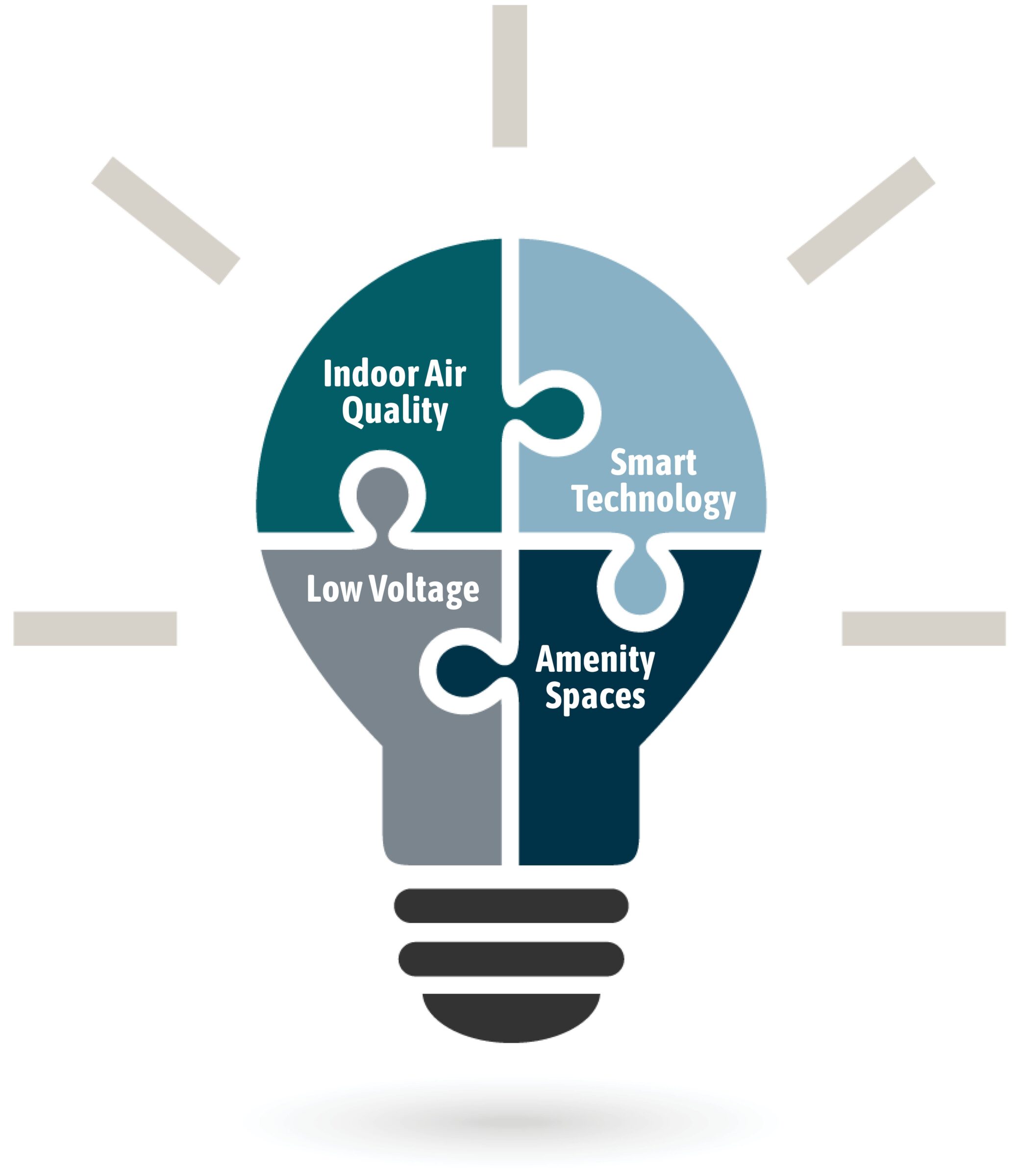 Indoor Air Quality
Developers are seeking ways to provide improved air quality for new commercial office buildings by increasing the air change rate, having a higher level of filtration (such as hospital grade filters), and bringing in more outside air for recirculation. Many of these items are also true for multifamily developers. In light of COVID-19, there is a significant concern for improved indoor air quality. For existing structures, owners can retrofit existing machines to obtain a higher level of filtration and bring in more outside air by increasing the supply fan horsepower. During hot and humid summers, it takes more energy to dehumidify and cool the outdoor air, hence energy use will increase.
Amenity Spaces
Social distancing can be difficult in amenity spaces of apartment buildings. Therefore developers, owners, architects, and property managers are creating new approaches to increase tenant wellness. Some apartment communities have been using apps, like Amenity Boss, to allow for the previously designed spaces to be built but requiring tenants to reserve time blocks for specific amenity usage. Here are a few other approaches that we're seeing:
Replacing door handles, gym equipment handles, handrails, and other high touched surfaces with copper due to its claimed health benefit of being antimicrobial.
Adding liners to outdoor cabanas to create barriers between people.
Repurposing outdoor lounges as outdoor schooling areas for K-12 and college students with dividers for separation.
Increasing the number of units with private outdoor terraces and balconies.
Low Voltage
For commercial properties, many companies are requiring their employees to have their temperate scanned prior to leaving the lobby and entering the workspace. Items like temperature scanning stations are now being included in the low voltage packages for consideration during the design stage. Having a seamless strategy to not disrupt workflow is important as employers prepare to go back into the office.
Smart Technology
For all market types, developers and owners are wanting as many objects as possible in public settings to be touch-free. Therefore, smart technology has been a high demand concept. Doors that once needed to be opened are now motion activated by movement or with a key fob. Bathroom sinks, soap dispensers, hand dyers, and toilets are now trending to be completely motion activated. In terms of apartment units, being equipped with Google Home and/or Amazon Alexa for smartphone and voice activated lighting, thermostats, and other items have been increasingly popular. For property managers, we have seen an interest in Bluetooth sensors on the bottom of washing machines that alerts the property manager if there is flooding in the unit. Furthermore, using smart thermostats can alert the property managers if the temperatures rise too high or low in vacant units.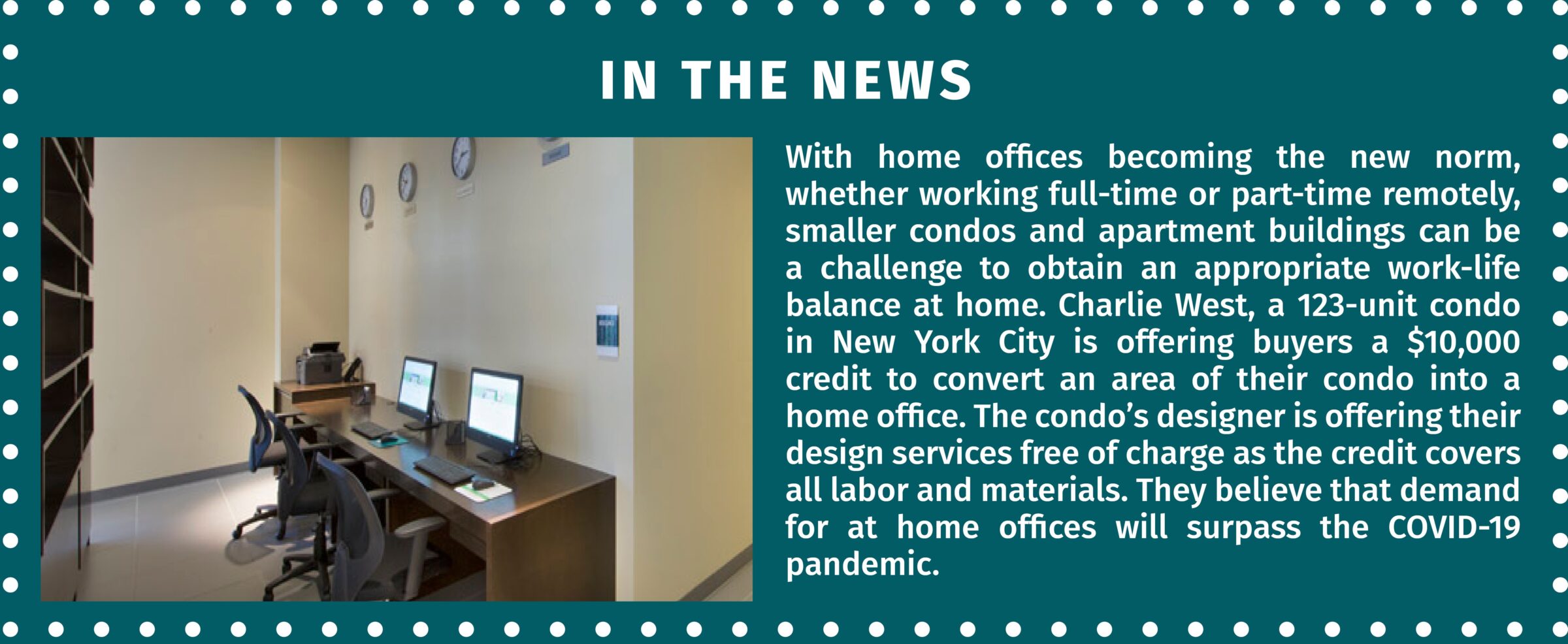 Back to All Insights