Top Considerations for Your Next Office Project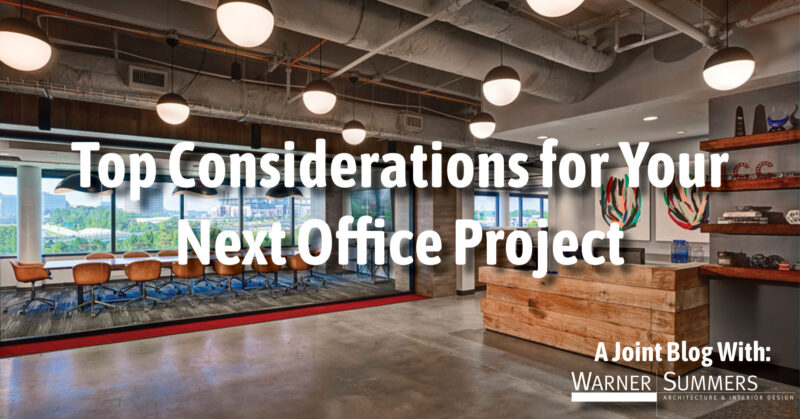 After completing Coconut Grove's most iconic office project of the decade, CocoWalk, we have some considerations you may want to reflect on when beginning to think about your next office project. The first key is ensuring the project is positioned for success early in the design and preconstruction phase.
Integrated Preconstruction Process

Hiring a general contractor with a thorough understanding of the preconstruction process, who can assist in any design-assist and design-build processes, will allow your project to reach fruition more seamlessly with improved constructability, reduced RFIs, and more fluidity in Owner-Contractor collaboration. With a complete and thorough set of plans that have been fully vetted during the preconstruction process, the construction process will be much smoother with the minimization of change orders from incomplete plans. Many times, valuable input can be provided on ways to achieve the desired budget without compromising the design intent of the Architect.
Sustainable Approach

Buildings account for nearly 40% of global energy-related CO21. Owners and architects, from both the public and private sector, are becoming more conscious of sustainability efforts in order to consume less energy and water, have lower long-term maintenance costs, have higher occupancy satisfaction, and meet new end-user demands. Perhaps the most intriguing statistic on green buildings is having aggregate operating costs 19% lower than the industry average2.
Being a leader in the sustainable construction movement since 1998, Juneau is well-versed at incorporating environmentally sensitive construction practices into our daily work along with identifying cost effective high-recycled content materials that can be used. We have integrated lean construction principles to promote efficient and collaborative workflows, all while reducing operational inefficiencies and labor and material waste. Our clients are seeking sustainability certifications, such as LEED Gold, LEED Silver, Earth Craft, and Georgia Peach Green Building. At Juneau, we have successfully navigated each of these certifications on commercial office projects throughout the Southeast.
Short-Term and Long-Term Flexibility

Whether you are interested in building a new Class-A office development like CocoWalk, or you are building out space in an existing office building, it is important to recognize short and long-term projections. Current business needs are always important to understand, but it is imperative to understand and forecast future growth plans, including employee growth projects and changes in business needs. Having the flexibility to add additional offices or workstations, as well as, reconfigure the layout to factor in unexpected changes, like social distancing parameters, is a key to success in the longevity of an office space.
It's important to first determine the number of employees who will be working remotely, hybrid, or full-time at the office, this can drastically change the amount of workstations, offices, and collaborative spaces needed. If the amount of hybrid and remote employees are rising, the need for a larger office space may not be a top priority. Although some companies may never return to full-time at the office due to the recent COVID pandemic, some will, and this should be considered for future space planning. Working from home is a relatively new trend that is fluctuating day by day. For the employees who work part-time at the office and part-time at home, they might not need a permanent workstation, but they will need collaborative spaces and heads down type spaces. Collaborative spaces could consist of huddle rooms, training rooms, break rooms, and/or event spaces. Beyond the work from home trend, the need for collaborative spaces has been on the rise to let creativity flourish. Furthermore, furniture manufacturers are creating products that can be designed with interchangeability in mind to account for layout changes.
One trend we have been observing lately is with precast parking garages. Precast has been favored over cast-in-place from a monetary and time perspective. However, we have noticed that many Owners and Developers are seeking long term solutions for parking garages if car reliance eventually declines due to mass transit of autonomous cars. In theory, a precast parking garage could be retrofitted to become a future rentable space if designed with proper clearance/height to accommodate this, which ultimately avoids having unused trays of parking.
Incorporating Prefabrication

Prefabrication has numerous benefits for the success of a project. First, it allows for increased quality control by having the products manufactured and assembled offsite in a controlled facility. Second, it is eco-friendly by reducing waste which can promote sustainability efforts. Third, it accelerates the construction schedule by saving time with manual processes since the material(s) is already pre-assembled. Many of our clients have a strong desire to reduce the construction schedule by any means necessary, with prefabricated components, this can be achieved. Fourth, it reduces costs.
CASE STUDY: On our CocoWalk project, the exterior skin was made of panelized terracotta. The terracotta had an extremely long lead time, so we had to ensure this didn't affect the overall project schedule. Our project Procurement Schedule allowed us to identify a possible schedule delay if we didn't order this material early on in the project. Once the pre-assembled skin arrived onsite, it allowed for much faster installation than we typically see of exterior skin materials, ultimately diverting any schedule delays.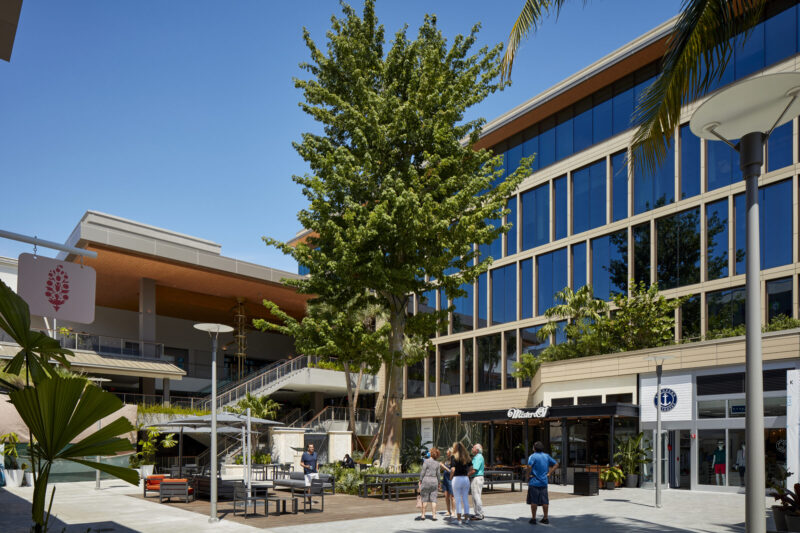 Upgraded MEP Systems

Health and safety have become a top priority with the recent COVID-19 pandemic. Industries across the board are looking for ways to reduce airborne pathogens indoors. Some trends we have been noticing are the use of needlepoint bipolar ionization to remove VOCs (volatile organic compounds), adding UV (ultraviolet) light to air handling units and/or main return duct to kill viruses, increasing the level of filtration while also increasing space air change rates to promote cleaner air, installing a Dedicated Outside Air System (DOAS, and increasing the volume of outside air at the air handling unit to further dilute the pathogens contained within the circulated return air.
Enhanced OAC Team Collaboration

Communication is the key to success on all projects. With Juneau's enhanced OAC team collaboration approach, we engage all stakeholders in the project, including the future tenants to ensure everyone is connected. We want all stakeholders to have the correct tools and technology in place to foster a collaborative work environment. One component to this is Juneau's 4D modeling tool from our Virtual Design + Construction team. With the use of a 3D model in tandem with the overall project schedule, we can create a real-time 4D virtual model that is time specific. This is an incredibly important tool to be able to determine predictable scheduling outcomes.
On the CocoWalk project, we had the pleasure of not only building the master development but building out additional tenant offices once the overall project was complete. Since Juneau has an enhanced OAC team collaboration process that loops in the end users, we were able to determine with 100% accuracy when the buildouts could begin and tenants could officially occupy their new spaces with the use of a 4D model.
https://www.usgbc.org/press/benefits-of-green-building
https://www.pnnl.gov/main/publications/external/technical_reports/PNNL-19369.pdf
Back to All Insights