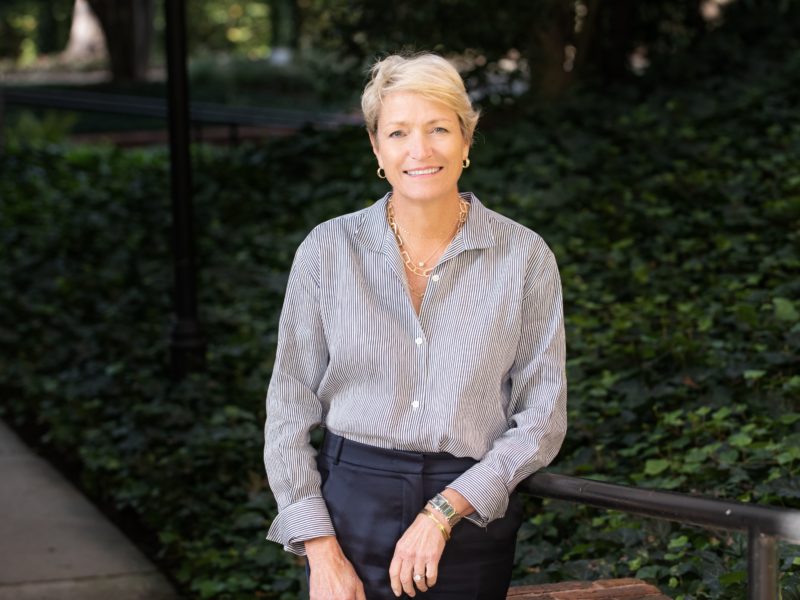 Nancy Juneau
Chief Executive Officer
Nancy is a graduate of the University of Georgia with a degree in Education. After graduating, she entered the A/E/C industry working in the marketing department for a structural engineer out of St. Louis, MO. From there she moved on to work for a large Construction Management firm where she gained experience in preconstruction. In the mid-80's, Nancy moved to Tampa, FL to pursue a career in Business Development for a large General Contractor, becoming the company's first female Manager. It was here that she met her husband Les Juneau, with whom she started Juneau Construction Company with, in 1997 in Atlanta. Since then, Juneau has earned a seat on Atlanta's and South Florida's top construction companies lists along with being ranked the #2 woman-owned firm in Atlanta.
Nancy enjoys giving back by serving on numerous boards, one of which is a four-year term as a University of Georgia Foundation, Board of Trustee. She is also a member of the Board of Councilors for The Carter Center and Georgia Independent College Association Board of Directors, Executive Committee. In 2018, she was named one of Atlanta's Most Admired CEO's by the Atlanta Business Chronicle and was recognized by March of Dimes with a Women of Distinction Award for her extensive contributions to the local community. In 2022, Nancy was named a Woman of Influence by the Atlanta Business Chronicle.
Q&A with Nancy
What is your favorite project you've been a part of and why?
The most rewarding project I have been a part of is the Cortland at The Battery. This project was the largest and most complex project for our company at the time, however Cortland at The Battery transformed the neighborhood where it's located into a live, work, play community at Truist Park. The opportunities are endless at Truist Park and we helped to create this.
If you could give one piece of advice to someone looking to enter the construction industry, what would it be?
You've selected an extremely rewarding industry to have a career in. While challenging, fast-paced, and ever evolving, the AEC industry provides a multitude of opportunities for professional and personal growth.
If you could be anywhere in the world right now, where would it be?
I would be at our home in St. George Island, fishing and relaxing on the beach.