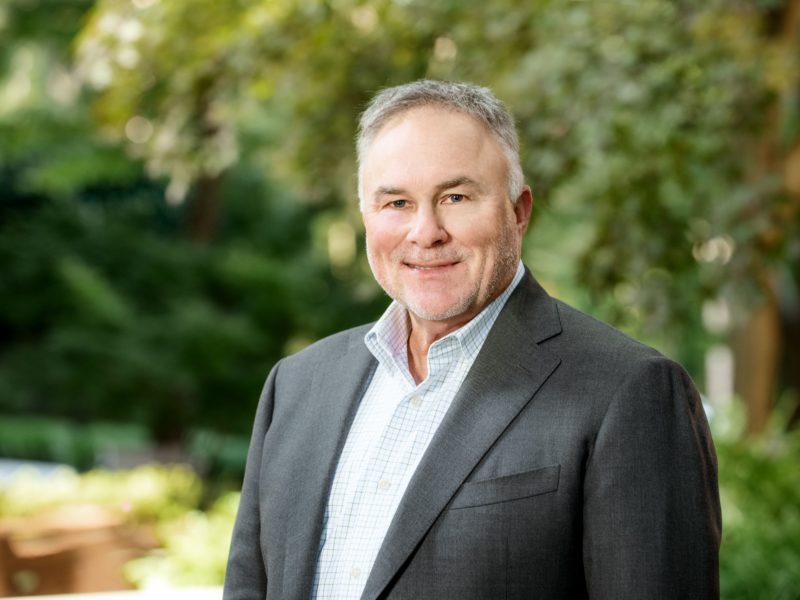 Les Juneau
President
Originally from Louisiana, Les is a graduate of Louisiana State University's Construction Management program. After graduating, he began his career at Robert E. McKee in Dallas, Texas as a Project Engineer. Les moved on to be Chief Estimator for Metric Constructors out of their Tampa office, where he met Nancy. Prior to starting Juneau Construction Company with Nancy, Les moved to Atlanta where he worked for Holder Construction, first in their Preconstruction department, then leading their small projects division. 25 years later, the two have one of the most respected construction companies in the Southeast.
Les' industry involvement includes, current Gwinnett Technical College Construction Management Advisory Board Member, past Associated Builders & Contractors Georgia Chair of the Board, former Facilities Advisory Board for the Georgia Board of Regents, former member of Atlanta Chamber of Commerce Board of Directors, and former Board Member – Horizons Atlanta. Les also enjoys speaking amongst the AEC industry at events, such as Interface's Multifamily and Mixed-Use conferences, and most recently, the 2020 Bisnow Multifamily Digital Summit. Les and Nancy enjoy giving back to the universities and colleges Juneau recruits from and build for, in addition to forming Juneau's Community Outreach program over 20 years ago.
Q&A with Les
What is your favorite project you've been a part of and why?
Jackson Elementary Outdoor Playground ($30,000 contract) because it was our first project at Juneau.
How has Juneau Construction Company impacted your life?
Juneau has provided the pressure and pleasure that comes with running a business that effects the lives of 180 families.
If you could be anywhere in the world right now, where would it be?
I am right where I want to be, the work is still exciting and rewarding. It has provided me the opportunity to spend extra time with friends and family doing things that I love.