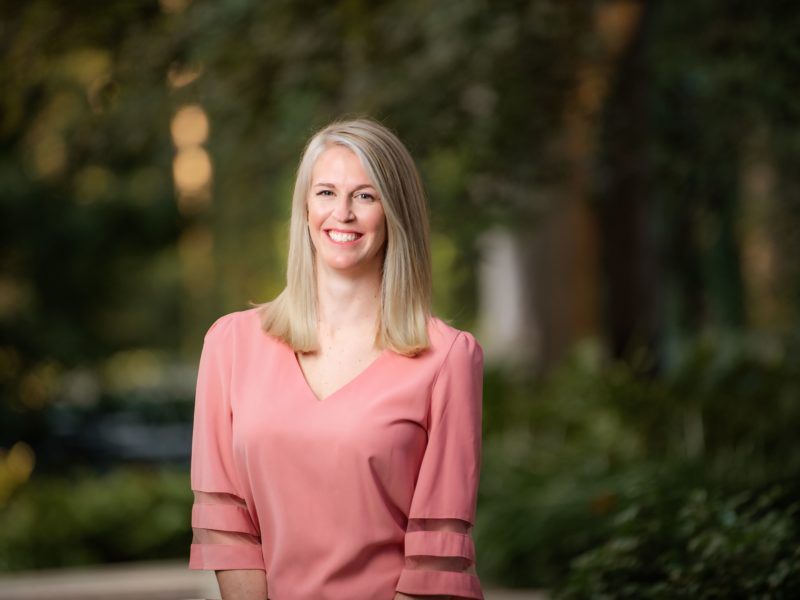 Jackie Fisher
HR Manager
Jackie began her career 7 years ago in Human Resources after graduating from Brenau University's Master of Business Administration program with an emphasis in Human Resources Management. She joined Juneau 5 years ago and has helped to grow Juneau's Human Resources department by spearheading our recruitment efforts as the construction industry continues to grow in the Southeast. Jackie is an active member in Juneau's Outreach, IT, and Events Committee. She is a member of SHRM and a senior certified human resource professional, SHRM-SCP. In her spare time, she is actively involved in charity work. She and her husband started a charity event called Sporting Clays for Dyslexia to raise money for Dyslexia Resources at The Schenck School in Sandy Springs.
Q&A with Jackie
What do you enjoy doing outside of your time at Juneau?
I enjoy weekends at our lake house in Lake Martin, spending time with my puppies, and playing tennis.
What do you enjoy most about the work that you do?
I enjoy my work in human resources because I get to see the impact Juneau is having on our employees, first-hand.
If you could be anywhere in the world right now, where would it be?
I'd be on top of the Eiffel Tower, drinking champagne.