Oleander Wins CMAA South Atlantic Project Achievement Award
Congratulations to our Oleander project team for winning CMAA's South Atlantic Project Achievement Award for the following category: Private Building, New Construction, Constructed Value Less Than $60M. Projects were judged on the following: outcomes, overall management, safety, quality management, cost management, schedule management, complexity, sustainability, innovation and creativity, and customer satisfaction.
This project brought to fruition by Toll Brothers Apartment Living, Dwell Design Studio, and Juneau Construction Company is the embodiment of upscale apartment living nestled in the quaint neighborhood of Brookhaven, Georgia. Read more about this project here.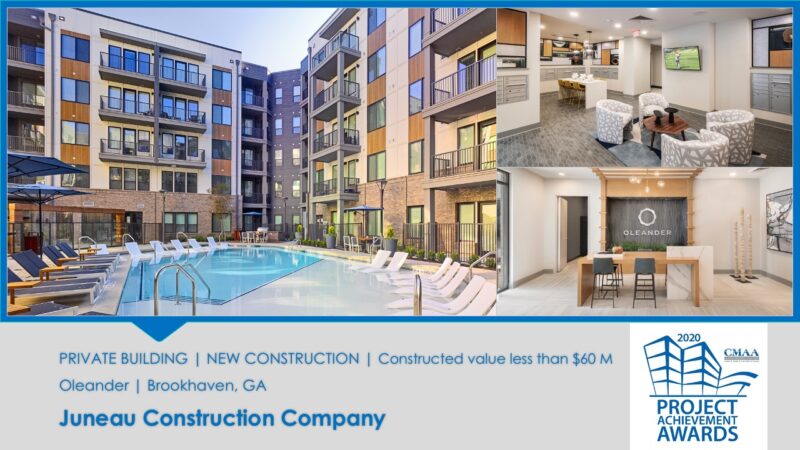 Back to All Insights